Happy Death Day was released on October 13, 2017 directed by Christopher Landon and if the name seems familiar, it is because he directed the Paranormal Activity film series. Happy Death Day prior to its release was advertised almost everywhere, most prominently on Facebook and Youtube and there was massive hype about the movie circulating online. The movie was announced as early as 2007 under the title "Half to Death" but due to directing issues was never released until Christopher Landon was hired to rewrite Scott Lobdell's screenplay. Despite the movie taking 10 years to release, I am happy to say that the movie was a fun thrill ride and it was definitely entertaining to watch.
The movie first starts off by introducing us to Theresa 'Tree' Gelbman, hungover in the dorm room of her classmate, Carter Davis. She ignores a phone call from her father and dismisses Carter who was trying to talk to her and returned to her room. Her sorority housemate, Lori Spengler gives her a cupcake, which she throws away. Tree then meets with her married professor, Gregory Butler, with whom she is having an affair. That night, on her way to a party, Tree is lured into a tunnel and murdered by a figure wearing a mask of the school mascot.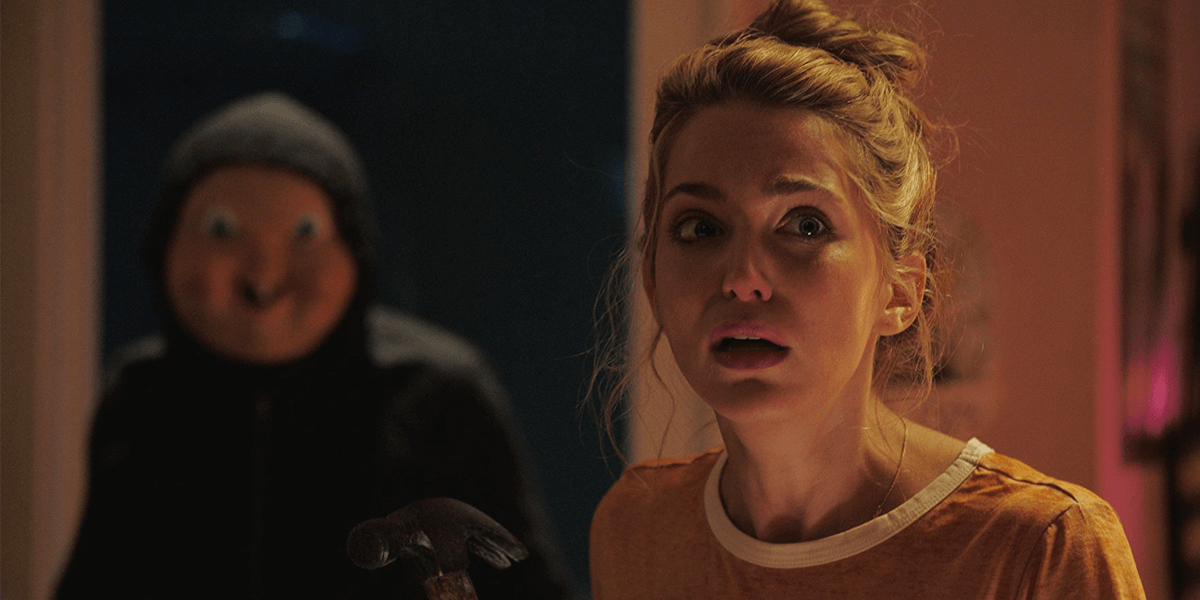 Tree awakes in shock and finds herself again in the room of Carter, and is freaked out to find that the previous day's events are repeating themselves. Confused, Tree relives the day, avoids the tunnel and reaches the party. However, the killer still finds her and Tree dies again. Tree wakes up again on the same day and now fully realizes that she's stuck in a time loop. Tree manages to find an ally in Carter, who believes her and tells her to utilize the repeating day to find her killer.
As we watch Tree and Carter work together to find her killer, we see how Carter's kindness to her changes her for the better and she starts to shed her more self-loving attitude and become a kinder person to those around her and starts cherishing her father more. She also stands up to her sorority's leader for her rude and degrading treatment of a member in the sorority and becomes a better person overall.
This movie uses a concept that is all too familiar, with critics and movie-goers saying the movie is basically 'Groundhog Day' meets 'Scream'. Even though the movie uses concepts that are familiar and we think that would make the movie too predictable and not enjoyable to watch, however, this movie was a fun ride from start to the end. There were moments where it was a typical dumb move for the character but there were smart decisions made later at the end, plus Jessica Rothe's performance made the movie more enjoyable and there were scenes where she shone with her humor and brilliant expressions.
The movie also managed to make us come to like Tree despite her being a total jerk from the start of the movie to most people around her, including her father with her 'Mean Girls' behavior. However, we as the audience later learn why she became that way and we are able to sympathize with her and come to root for her to break out of the time loop. There were also life lessons to be taken from this movie and overall, it makes for a very fun and entertaining watch.
Rating : 9/10